CALL NOW FOR A FREE CONFIDENTIAL CONSULTATION (VIA PHONE, IN PERSON OR ZOOM)
(818) 717-9100 or (805) 579-8184
Allstate

 Private Investigations,

Inc.

 specializes in the latest investigative techniques, covert products and high-tech tools to provide our clients with quick, accurate and complete information. We utilize high-tech surveillance vehicles and cameras to obtain the hard-to-get video evidence. Allstate Private Investigations can usually get the information when other private investigators can't. Our professional staff is available to help you with any investigation case. Call or e-mail us for a Free Initial Confidential Consultation.
Our bug sweeping equipment (TSCM) is State-of-the-Art. We have the ability to locate hidden devices even if they are turned off.
Allstate Private Investigations can handle all of your background needs. We specialize in pre-employment backgrounds complying with all FCRA guidelines and providing quick and accurate information at a reasonable price.
Allstate Private Investigations

corporate offices are located in Simi Valley, CA and can handle investigations throughout California as well as nationally and internationally. We are easily accessible 24 hours a day, 7 days a week.
Allstate Investigations and its President are recipients of Congressional, State and Local Recognition. Simply put, we are the best!
The President, Todd Taylor received his Private Investigator license in 1998. He has helped thousands of clients and has volunteered his time with the local chamber of commerce, Rotary Club, LAPD and PI Associations.
Free Consultation
Via Phone, Virtual
or In-Person

Simi Valley: (805) 579-8184
San Fernando Valley: (818) 717-9100
Fax: (818) 337-7445
E-Mail: [email protected]
Corporate Office: 2655 First St. Suite 250 Simi Valley, CA 93065
CA PI license # 20742 & 189318
Scan QR below to drop our contact info into your cell phone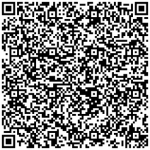 I talked to Todd Taylor when I first called Allstate Investigations. I noticed I had called late in the afternoon and he was getting ready to leave the office but when I began explaining my problem. He took the time to explain to me the different alternatives I had. He went through a very simple and clear explanation in how he could help me. At the end, I requested a full background on me to see what future employers might be finding on me before applying. Mr. Taylor asked me a few questions and told me he would take about 3 to 5 days to complete it. The next day I received a phone call from him asking me about some information that happen more than six years ago. Taylor was checking his information to make sure the report was accurate. He went over additional information to assist him in his investigation. The next day, Taylor contacted me to tell me some of the information he had found out about me. I was very impressive, there was information from several years ago that he was able to find. Some of these information assisted me in correcting my credit report. Taylor went back 20 years in my life to find all my achievements and a few failures from before. This guy was able to dig all that information from old archives and court documents. This guy is the real "Columbo" Thank you Taylor for a job well done.
Allstate Investigations is the ABSOLUTELY THE BEST!!!!! They conducted an investation for me that took them only an hour to do. I have in the past hired three other invetigators ( one had even worked with the FBI) and none of them were able to give me the results that AllState did. The investgator from Allstate is professional and extremeley knowlegable. He knows what he doing and is very considerate on not wasting your money on needless services. THANK YOU SO MUCH ALLSTATE...........you have helped me and my children FINALLY GET JUSTICE.
We are a small business and we contacted Allstate Investigations a couple of years ago when we wanted to run a background check on a potential new employee. We spoke with Todd and he explained the entire process to us, explained what was legally available to us and also gave us several options on what would most suit our business needs. Since that time, we have entrusted Allstate Investigations with all of our background check requests. We appreciate the honesty, attention to detail and the personalized service that we receive every time we contact Todd, as well as his thoroughness every time he runs a check. Since our work requires us to be in people's homes, not only is it is important for us to hire employees that we can trust, but also that our clients feel safe and comfortable with. In addition, since our employees drive company vehicles, it is important that we hire people who have clean driving records. With Todd's help, we are able to rest assured knowing that we perform our due diligence when we make hiring decisions. Based on the results we have received and continue to receive from Allstate Investigations, I highly recommend their services to other employers.